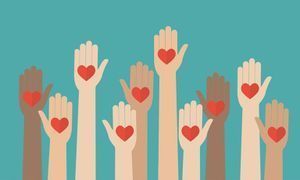 Pflugerville ISD Employee Giving Campaign
Each year the Pflugerville ISD staff has the opportunity to demonstrate their commitment to education by donating to the Pflugerville Education Foundation Employee Giving Campaign. As an educator, you know firsthand what it takes to create a supportive and successful school system. As an employee of Pflugerville ISD, you are a key component of our students' success. We would like to personally invite you to participate in the PEF Employee Giving Campaign and help us to continue putting education first!
Not only will your gift impact the success of our students, there are other benefits for you to enjoy if you join during the campaign:
Get free gifts based on giving level (see form when you click the Join Today button)!
Half of the funds raised by your campus or department will come back to you as a grant to the campus/department to be used any way you want!
The campus or department that has the most participation will win a special prize & braggin' rights!
Every dollar earned by the PEF goes directly back into PfISD through:
Awarding innovative teaching grants
Honoring Teachers, Humanitarians and Support Staff of the Year
Recognizing student achievement
Funding campus innovation
Funding district initiatives

Click here for Frequently Asked Questions.
If you need additional information, contact The Foundation at PEF@pfisd.net or 512-594-0375.