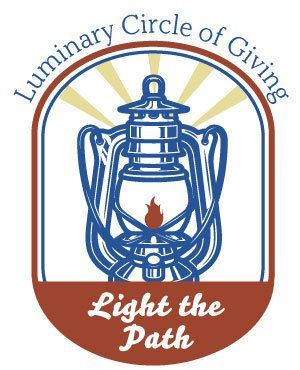 Luminary Circle of Giving
The Luminary Circle of Giving members are a passionate group of donors who believe deeply in our mission and invest in its strategic growth. Your gift of $1,000 per year will give students and teachers the extra support they need to succeed.
Benefits:
2 complimentary tickets to the annual Gala or 2 individual golfers in the annual Schoolhouse Scramble
Invitation to annual Luminary Circle of Giving reception
Invitation to annual Foundation Holiday reception
Recognition as a Luminary Circle of Giving member at events, website, newsletter and annual report
You can make your tax deductible donation here.

2022-2023 Luminary Circle of Giving
Angel Alba
Jessica Alcorn
Mazen Allawi
Linda & Mike Battles
Jessica Bazan
Gabriella Bermea
Sarah Boyle
Micah Brassfield
Michael Brassfield
Hillary Brock
Sidra Carzola
Limmissia Collins Williams
Andrew Crain
Catherine Crain
Kelly Daniel
Courtney Emken
Clint & Carol Fletcher
Kris & Jennifer Fry
Shaady Ghadessy
Isaac & Julia Gomez
Alma Gonzalez
April Griffin
Wayne & Andrea Hall
Charlie & Priscilla Hedlin
Eileen Hogue
Doug Killian
Mary Kimmins
Laura Light
Jeremy Martorell
Miriam Moorman
Shonda Moore
Gregory Nestle
Benjamin O'Connor
PennyRock Productions
Candace Pruett
Stephen Ronderos
Angela Spence
Tamra Spence
Charlie Torres
Selina Tovar
Gayla Whinery
Norma Jean Wise
Dale "Woody" Woodkey
Staci Young
To join the Luminary Circle of Giving or for more information contact Foundation Executive Director: Linda Medina-Lopez, linda.medina@pfisd.net.
2022 Spring Reception