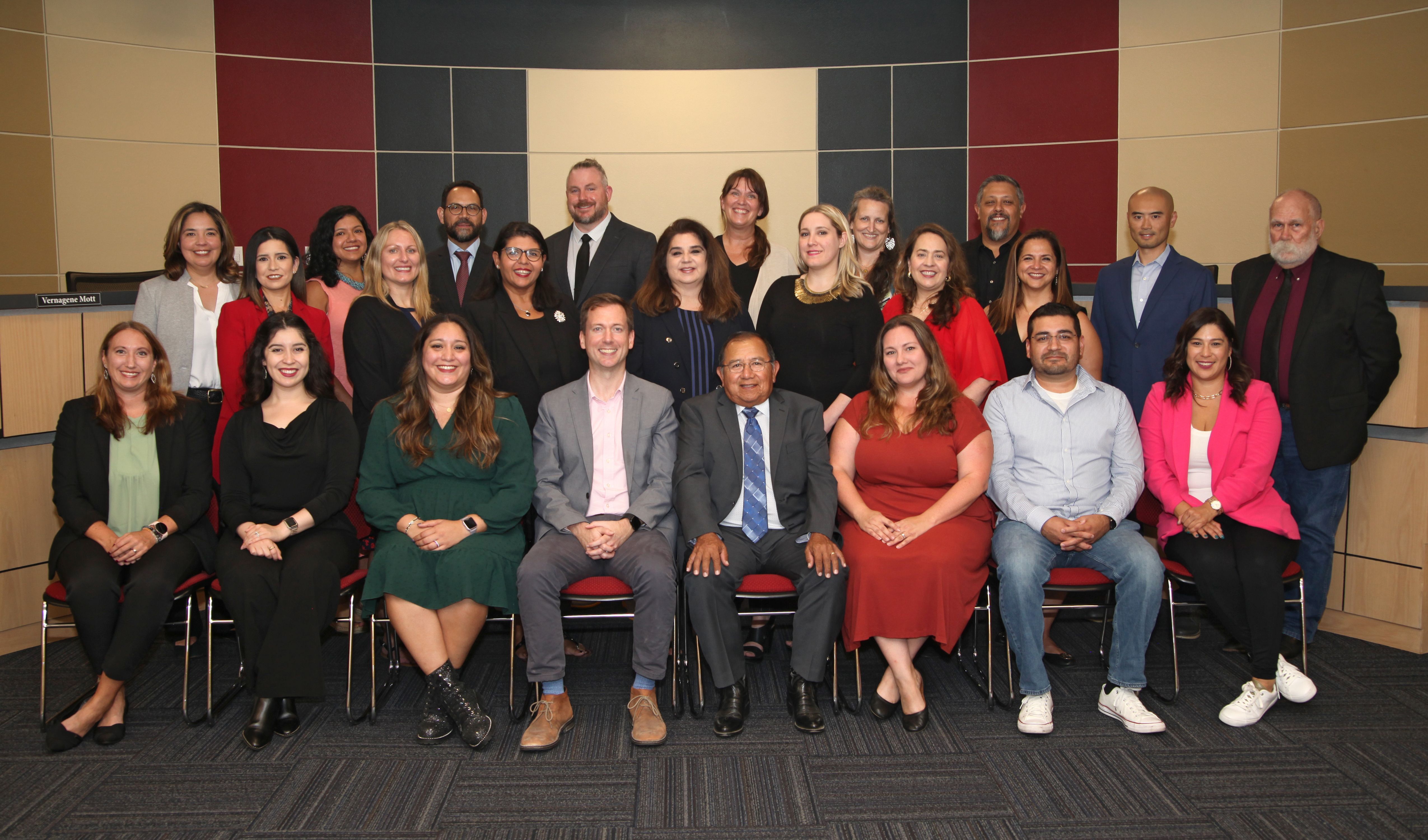 Vision – Mission – Goals
Vision
Through community involvement and support:
students reach their full potential;
teachers have supplemental resources; and
administrators can provide exemplary leadership.
Mission
We sustain great schools in our community by closing the gaps, investing in innovation, and building the future for PfISD students today.
Goals
Synergize Pflugerville Education Foundation programs and initiatives with Pflugerville ISD's Mission, Vision, and Beliefs
Strengthen learning through the support of innovative programs
Enhance training and resources for students and staff
Increase community awareness and engagement
Maintain an effective, efficient, and transparent organization
Champion and celebrate the diversity in our community
About
The Foundation, established in 2006, is a non-profit organization that operates independently of the school district but shares the district's vision for quality education with a commitment to excellence.
Since its inception, the Foundation has awarded more than $2.3 million to Pflugerville ISD students and teachers. The grants and programs vary widely: affecting individual classrooms, an entire grade level, multiple campuses, or the entire district. Grants are used to help develop, implement and sustain new teaching strategies, innovative ideas, and other initiatives to enhance instruction and educational opportunities, as well as recognize exemplary students and educators. The Pflugerville Education Foundation (PEF) relies on contributions from community leaders, businesses, parents, and grants to support the students, staff and the community of Pflugerville ISD.
Contact the Foundation Office at 512-594-0375 for additional information and learn how you can be a part of the Foundation's outstanding work.