Luminary Scholarships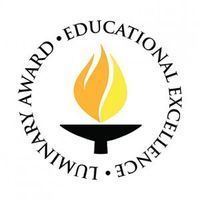 Nomination forms will be available February 6, 2023.
Nomination are due by March 31, 2023.
Purpose
The purpose of the Luminary Scholarships is to recognize graduating seniors from each high school who have demonstrated significant achievements in overcoming obstacles in life and becoming bright lights on their campus, along with the teachers who have significantly impacted the students' lives.
Criteria
The criteria for selecting recipients has been determined by the Pflugerville Education Foundation Board.
Nominee must be a current senior in PfISD
Nomination must include a full explanation of the student's personal or academic challenges he/she has overcome, community/volunteer service, extracurricular activities, leadership qualities, academic achievement, and how the student meets the district/campus core values
All nominees must be in good disciplinary standing
Student must be in good academic standing
Nominations don't have to come from PfISD staff
Recommendation Letter: (other than nominator) Recommendation letter from a school staff member, community service leader, or performing arts instructor.
Sponsorship opportunities are available if you would like to support our amazing students!
Contact us at 512-594-0375.
---