Gala Grant Application Opens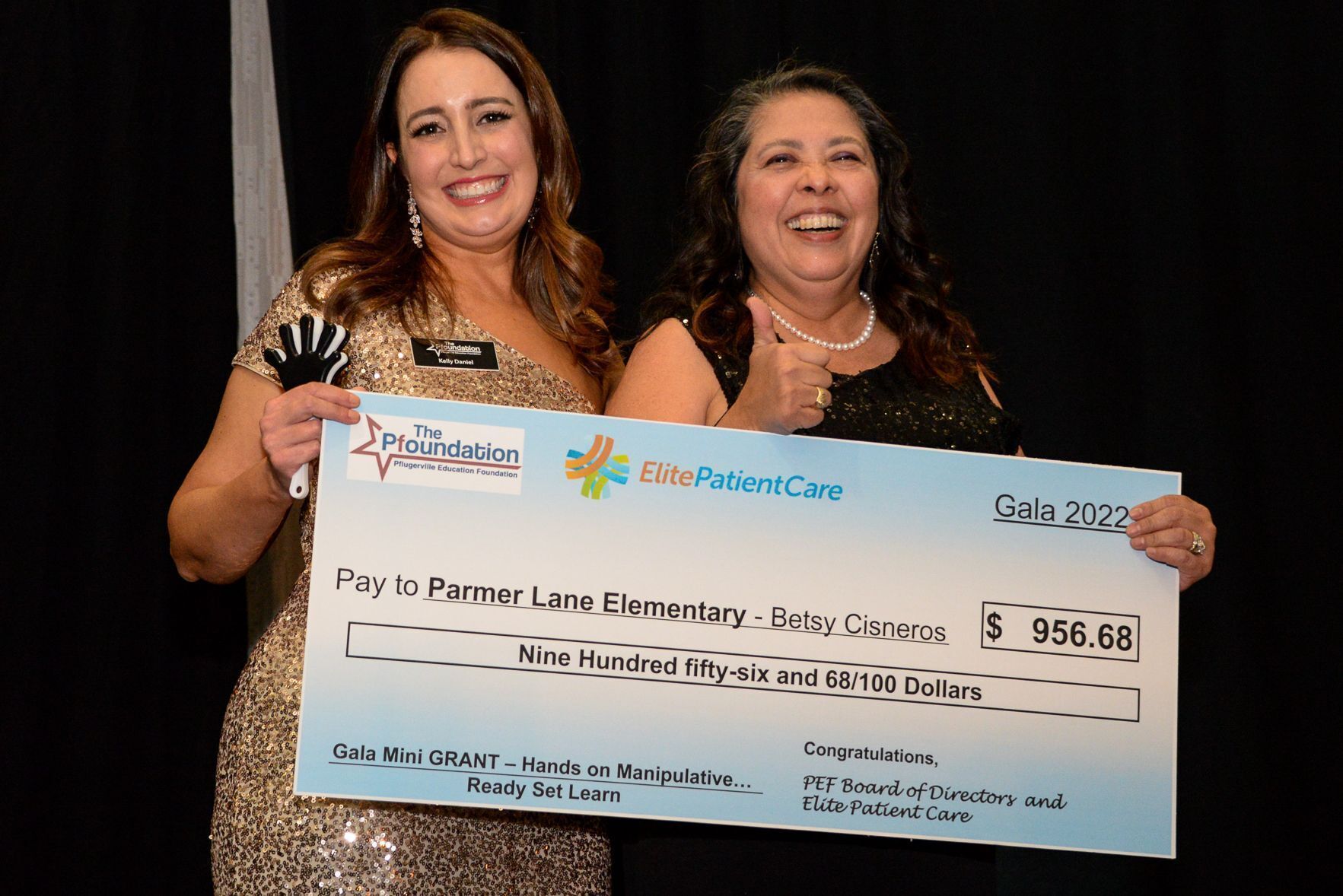 The Pflugerville Education Foundation (PEF) is offering all PfISD teachers the opportunity to apply for the 2023 Gala Grant. A total of $10,000 will be awarded, with individual awards up to $2,500. Applications are due by January 31st. Winners will be notified by February 10th and announced to the public at the PEF Gala on February 25th. Winners are invited to attend the gala at no expense. A guest may be allowed to attend, depending on seating availability. Further details will be provided after February 10th.
Much like the Mini-Grants we award in the Fall, the purpose of this grant is to enhance, promote and augment classroom instruction in areas not routinely allocated in regular budgetary funds or not eligible for reimbursement from other sources. This grant is not available for personnel cost, technology or travel expenses. Award money not spent within twelve months after the award will be returned to PEF for future grant opportunities.
Grants will be selected based on the following criteria: The degree to which the grant aligns with a PEF priority area; addresses an area of need substantiated by data; emphasizes or enhances student academic performance or social emotional intelligence; creates value through annual reuse; promotes the sharing of lessons learned with other educators; addresses the degree to which campus and district funding sources have been exhausted.
To assist with the quality of your application, please consider ways you can extend the reach of your request. Can my proposal affect more students currently enrolled on campus? Can my proposal affect students in future years? Can the lessons learned from my proposal be easily transferred to other teachers, departments, or campuses?
Apply here:
https://docs.google.com/forms/d/e/1FAIpQLSfRbfhPmJC-orxrZ845IOgKl5xzMFyJX3BPRjnp0iF66I2QkQ/viewform