Special Recognition
HEB
Pioneering Spirit Award
2018-19
This award is presented to an individual, family or business with a proven record of exceptional generosity who, through direct financial support, has demonstrated outstanding civic and charitable responsibility, and whose generosity encourages others to take philanthropic leadership roles at a community, state and/or national level. HEB has consistently been a supporter of PEF & PfISD and many other organizations in the Pflugerville community.
---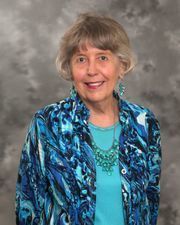 Vernagene Mott
Lifelong Achievement
2018-19
Born and raised in Pflugerville, Ms. Mott is a proud graduate of Pflugerville High School, where she earned the distinction of class valedictorian. She went on to earn a bachelor's degree with honors in math from The University of Texas, and was a math and science teacher for 35 years, much of it in PfISD. Ms. Mott has served on the PfISD Board of Trustees since 2004 and was President from 2015-2021. She was instrumental in the formation of PEF, was a founding board member & continues to be it's number one cheerleader.
---
Carol Fletcher, PhD
Lifelong Achievement
2015-16
Carol Fletcher was honored with a Lifelong Achievement award for her "dedication to the students of Pflugerville ISD". Dr. Fletcher was the driving force behind the creation of the Foundation from the time she was elected to the PfISD Board of Trustees in 2001. As a founding board member & President of the PfISD Board of Trustees from 2006-2011, Dr. Fletcher was instrumental in establishing many of the programs, structure, culture & practices of both PEF and PfISD. A few things she was most proud of during her time as a PEF board member (2002-2008) & PfISD trustee (2001-2019) was: PEF sponsorship of the annual PfISD staff & service awards, implementation of the "Geometry & Construction" program, being the first public school district in the State of Texas to provide same-sex partner benefits, recognition as a Top 5 Board in the State in 2009, and working directly with State Rep. Mark Strama to secure a $500,000 grant to PfISD for professional development.
---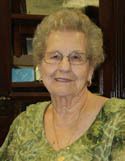 Winnie Mae Murchison
Pioneering Spirit Award
2010-11
Winnie Mae Murchison was honored with first Pioneering Spirit Award for her dedication to the district and the Pflugerville Education Foundation. Ms. Murchison worked for the district for 30+ years and was the first major donor, providing the seed money to fund the Pflugerville Education Foundation and encouraged others to do the same to help get the organization off the ground.